Welcome to ASAP Programs
Since 1988, our primary focus has been to provide excellent customer service and industry leading turnaround time for our customers. The Result....We are the vendor of choice for 1,000's of employers both large and small across the United States. Our comprehensive array of services can be provided either as customized turnkey solutions or as individual components to meet your specific organization's needs.
Verification of all laboratory results by our certified Medical Review Officer. Federal (DOT) and Florida (HRS) programs available, as well as Forensic custom drug options to meet your company's specific requirements.

Workers' Comp Discount Drug-Free Workplace Programs
Our turn-key Drug-Free Workplace programs provide all components necessary to qualify for various State Workers Comp Discount Programs.
Federal Drug-Testing Programs
Our DOT Compliant Drug Testing Programs & Consortium's encompass all aspects of the 49 CFR Part 40 regulations and are easily managed online within our proprietary software.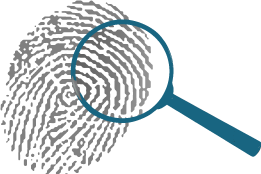 Employment Background Checks
Every company's success is dependent on the viability of it's workforce. Let's face it, a resume and an interview only tell you what the applicant wants you to know. Our comprehensive background checks provide you the right information you need to make an informed hiring decision.
Our customer service team is available to answer any and all of your questions. Please feel free to give us a call (800) 329-6334 or use the Contact Us form to speak with a representative. We look forward to helping you with your employment screening objectives.